Pool Facility Use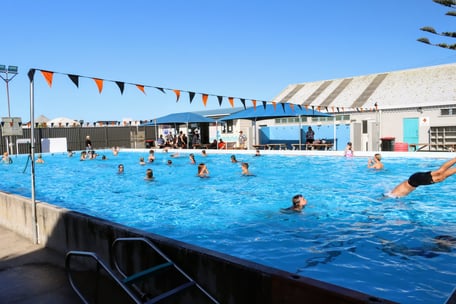 Papamoa Swimming Club manages the Papamoa School Pool facility.
Pool Hireage
Out of school hours and when the pool is not being used for swimming club activity, the pool is available for hire by private and individual groups.
The hiregae of the pool is dependant on the availability of our lifeguards. The cost for hireage is $110.00 per hour for up to 50 users and $130.00 per hour for 50+ users. We have BBQ facilities available for users.
Pool Open Days
The pool is open to the public for a number of days ibn the Summer School holidays. These are published on our Facebook page each year. Swimmers under 14 years must be accompanied by an adult. The cost of entry is $5.